CORPORATE IDENTITY + COMMUNICATION DESIGN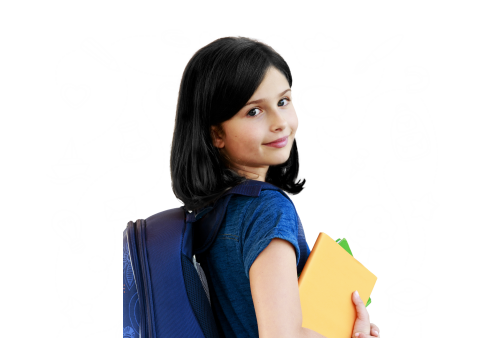 Creating appeal for the Brand
Sardar School, one of the oldest school in the town having glorious history of 121 Years of Academic Excellence. Our work with Sardar School started from Brand Consultancy till the complete Re-Branding.
We started with Brand Logo makeover, then Recruitment Ad design, Introductory Ad. design, Admission announcement Ad design, short but handy Introductory Brochure design, Detail Booklet Brochure design, conceptualize Hoardings design, Pole Kiosk, Standees, Brand Identity design and Mug design. We created conceptual, bold, bright aesthetic using artistic icons and conceptualized kids for appealing creatives.
We helped them in When, Where and How to bang in market for better results. We worked in multidisciplinary way to bridge the gap between strategy and execution by blending strategy and creativity with an optimistic yet pragmatic approach to invite students for admissions. We Did It, as they get remarkable response with huge admissions.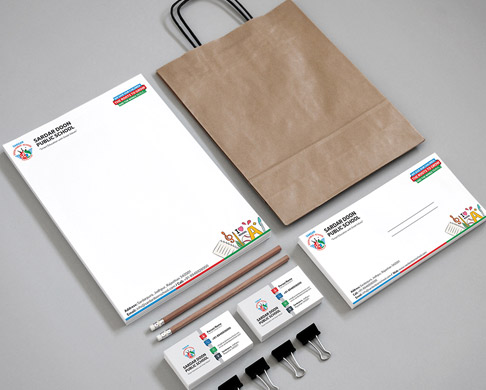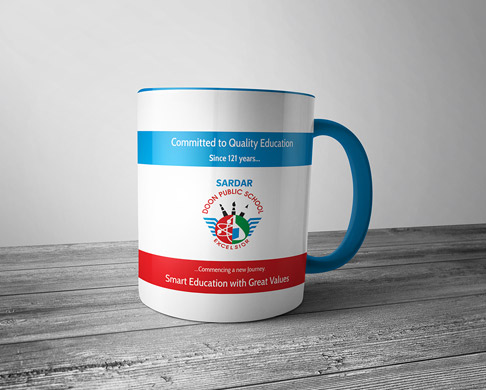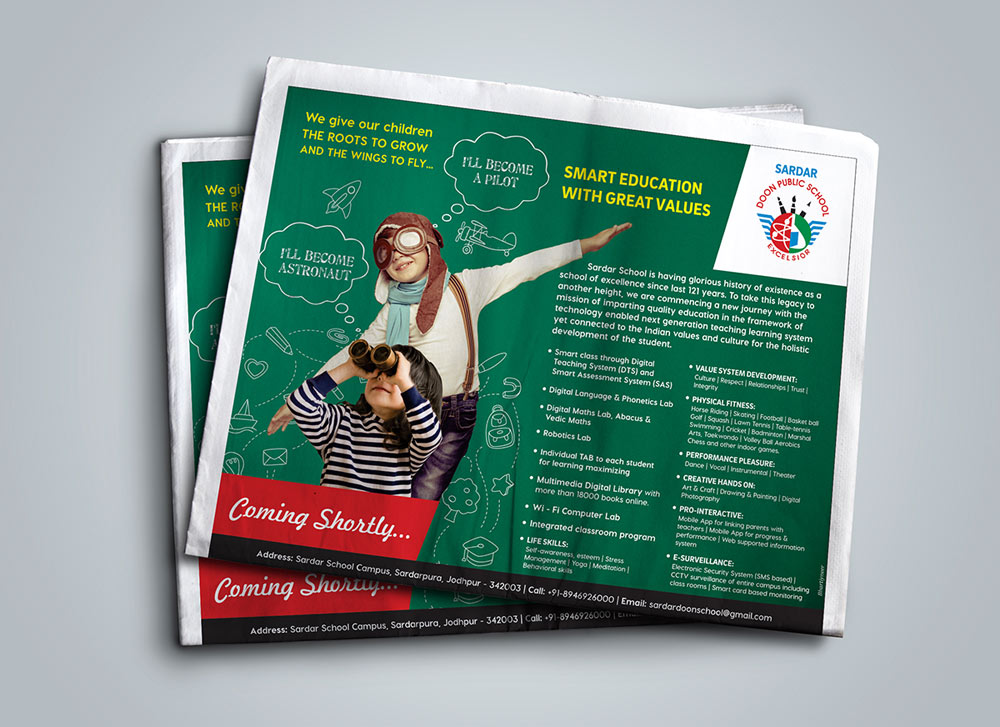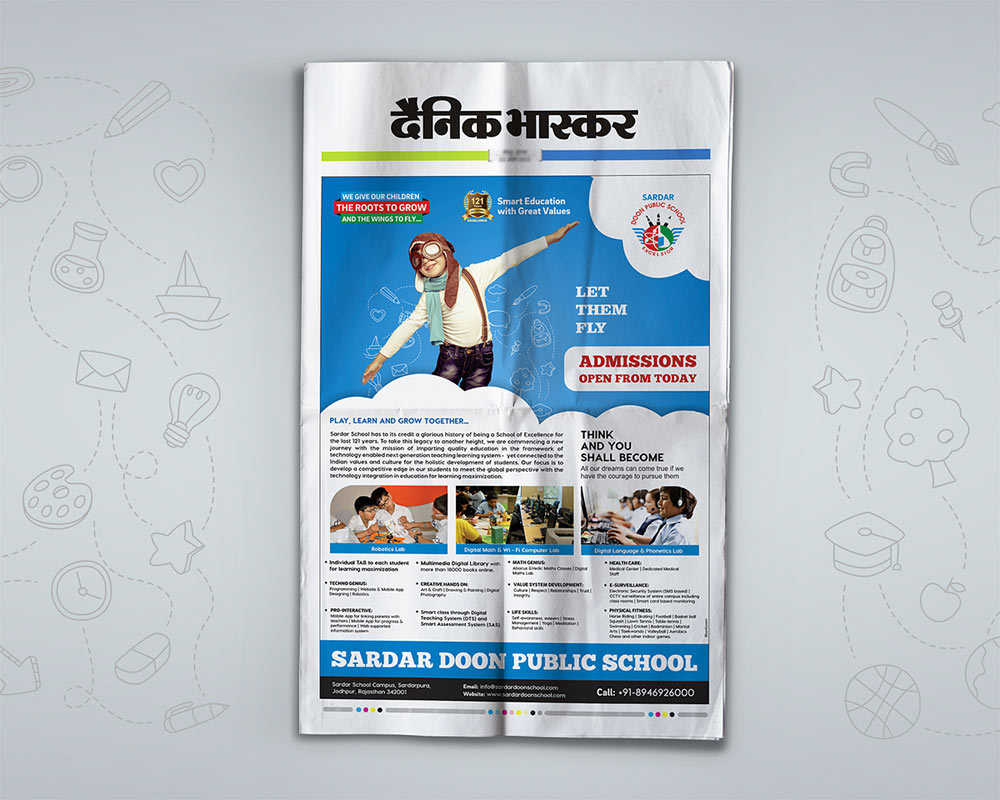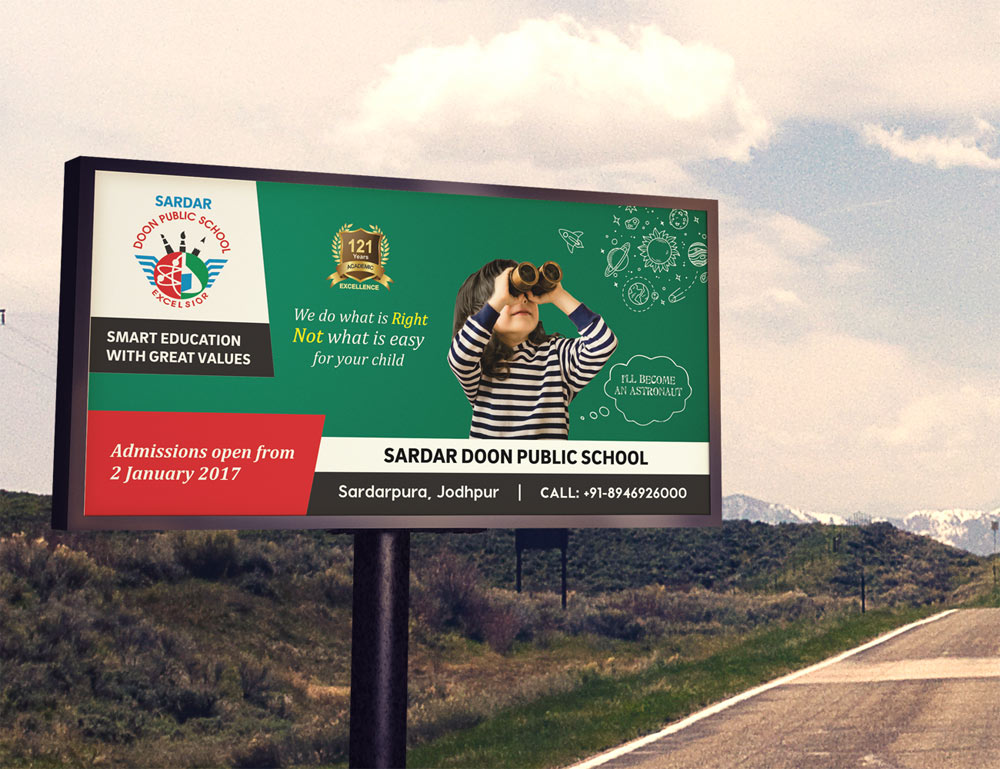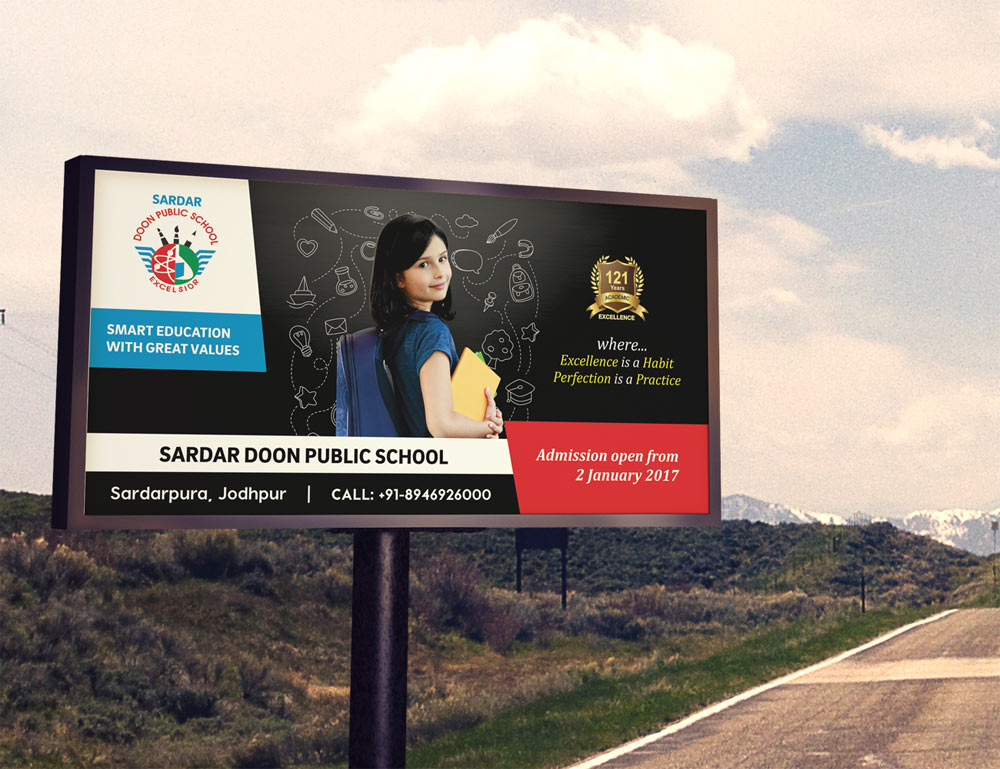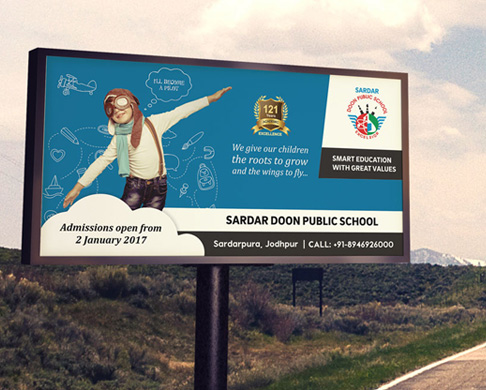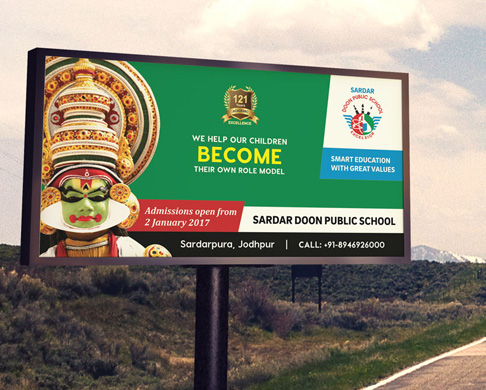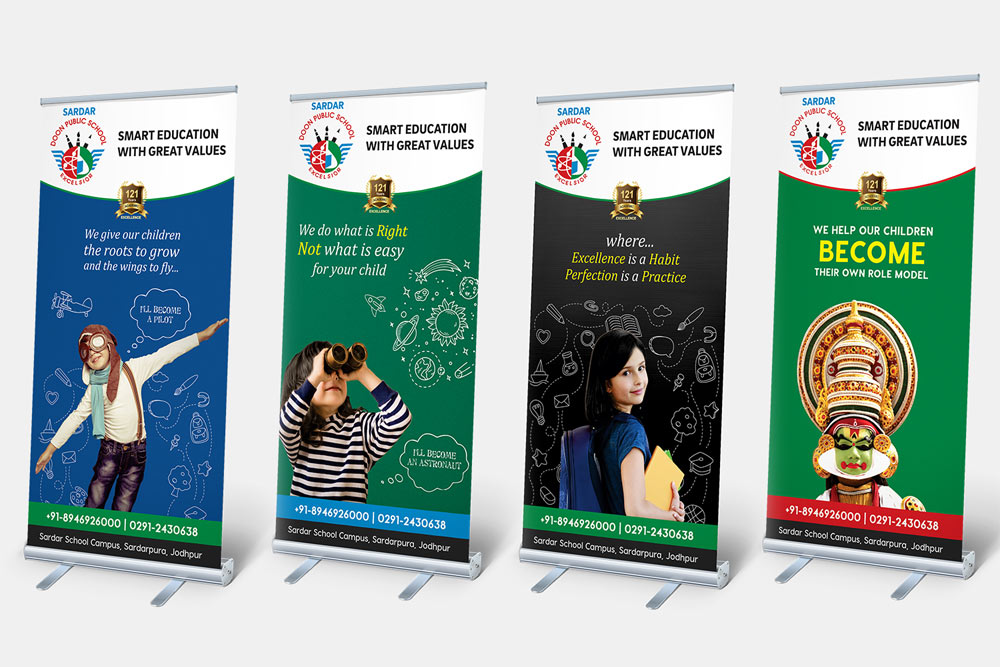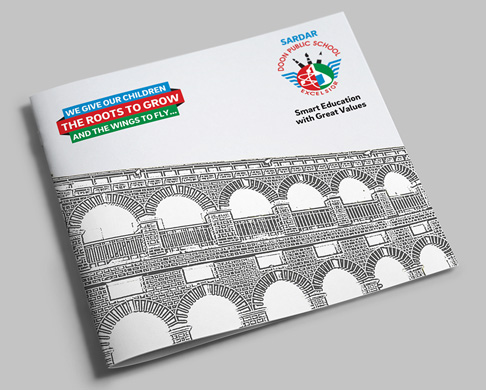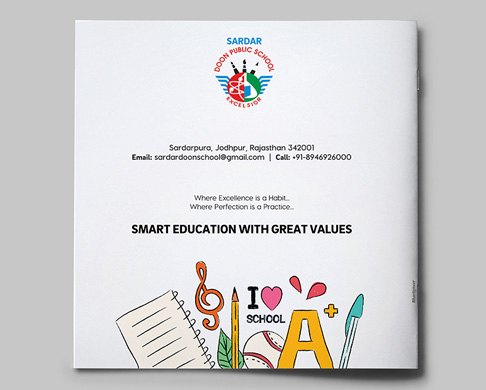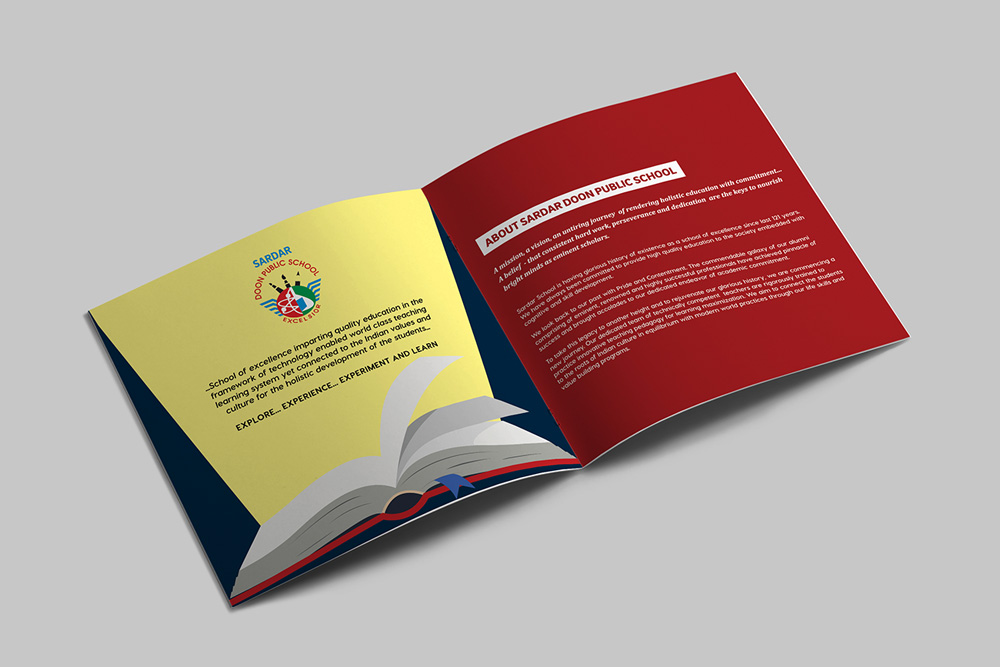 Booklet Brochure
We worked on the Brand Identity of the company. As they are place providers for the contractors,
So they expecting a identity that come up with the combination of both. So we worked on that and came up with an identity that is the combination of both using the bright color, neat identity and bold.