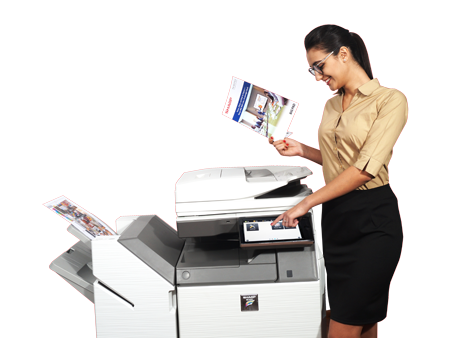 Creating appeal for the Brand
Sharp is one of Japan's most innovative Electronics Manufacturing company, dedicated to improving people's lives through the use of advanced technology and a commitment to innovation.
We worked for their "National Dealers Meet 2017" held in Delhi in the month of April this year. We did the complete branding of their corporate event using the vibrant colors with a settled base. Starting from the Id card, Meeting Notepad, Table Tent, Standees, Conference Agenda, Dealership Certificate, Invitation Card, Stage Backdrop till Registration Backdrop we work on all the stuffs while maintaining their conference theme.